QUALITY EVALUATION OF CAKE FROM WHEAT, BAMBARA GROUNDNUT (Vigna subterranean) and VELVET TAMARIND (Dalium guineense) FLOUR BLENDS
V. C. Ezeocha

D. C. Arukwe

M. U. Nnamani
Keywords:
Composite flour, Cake, Bambara groundnut, Velvet tamarind, Nutrients
Abstract
The increasing nutritional awareness of consumers has necessitated investigations into the incorporation of nutrient dense underutilized crops such as Bambara groundnut and velvet tamarind into baked products. This study was aimed at assessing the suitability of different proportions (80:15:5, 75:20:5. 70:25:5, 65:30:5) of wheat, bambara groundnut, velvet tamarind composite flours for cake production with 100% wheat flour as the control. The functional properties of the composite flours were evaluated and the cakes were analyzed for physical, proximate, mineral and sensory properties using standard methods. There was no significant difference (p>0.05) in the bulk densities and swelling index between the composite flours (up to 25% substitution) and the control. The water absorption capacity (WAC), gelatinization temperature and time of the flour samples increased (0.85 to 1.10 %, 69.50 to 80oC and 1.47 to 12.41s respectively) with increase in bambara groundnut flour substitution. Likewise the weight of the cake samples while the height and oven spring reduced with increase in bambara groundnut flour. The protein, ash, calcium, sodium and potassium content of the cake samples increased (7.69 to 12.70%, 1.99 to 2.36%, 20.50 to 31.30 mg/100g, 216.79 to 278.36 mg/100g and 548.55 to 836.92 mg/100g respectively) with inclusion of bambara groundnut and tamarind flour. The sensory properties of the cake samples were adversely affected by inclusion of bambara groundnut and velvet tamarind however they were still acceptable. The study concludes that production of cake from wheat/bambara groundnut/ velvet tamarind composite flour enhanced the nutrient content of the product and hence should be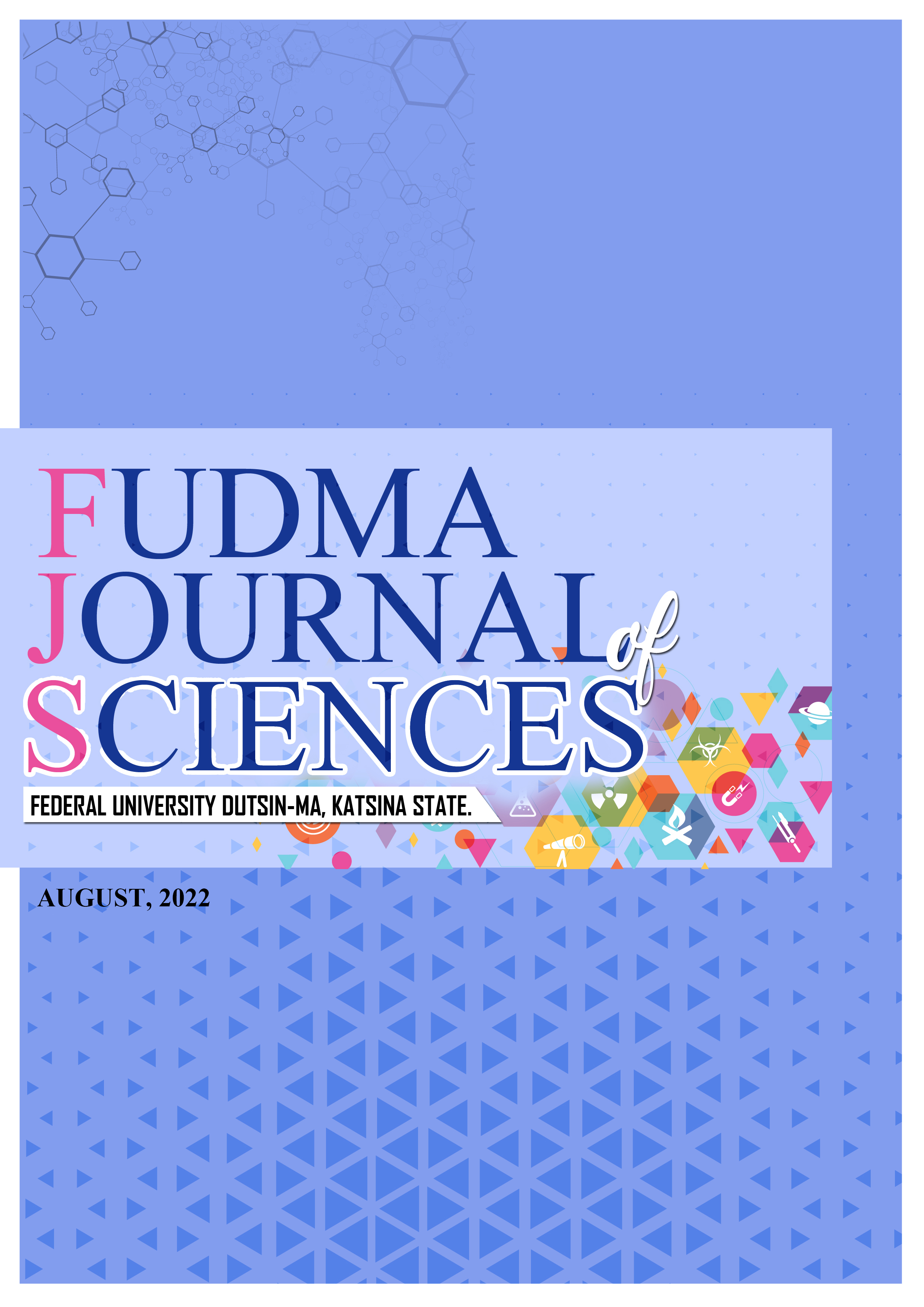 How to Cite
EzeochaV. C., ArukweD. C., & NnamaniM. U. (2022). QUALITY EVALUATION OF CAKE FROM WHEAT, BAMBARA GROUNDNUT (Vigna subterranean) and VELVET TAMARIND (Dalium guineense) FLOUR BLENDS. FUDMA JOURNAL OF SCIENCES, 6(4), 88 - 94. https://doi.org/10.33003/fjs-2022-0604-1055
Section
Research Articles
Copyright (c) 2022 FUDMA JOURNAL OF SCIENCES
This work is licensed under a Creative Commons Attribution 4.0 International License.
FUDMA Journal of Sciences