ACCESSING OF SOME RISK FACTORS OF RHEUMATOID ARTHRITIS USING LOGISTIC REGRESSION
Jamilu Yunusa Falgore

Ahmadu Bello University Zaria-Nigeria

J. Y. Kajuru

M. Usman

K. M. Ramadan
Keywords:
Rheumatoid Arthritis, Smoking, Juvenile RA, Risk, Disability
Abstract
Rheumatoid arthritis occurs when the immune system attacks the synovium (the lining of the membrane that surrounds the joints). The resulting inflammation thickens the synovium, which can eventually destroy the cartilage and bone within the joint. This research aims to find out the significant risk factors of 240 patients with Rheumatoid Arthritis in Ahmadu Bello University teaching hospital Zaria. The variables considered for this research are Obesity, gender, Smoking, Age, Alcoholism, and family history which were the selected risk factors and is been analyzed using logistic regression analysis and descriptive statistics. Statistical analysis showed that alcoholism and age have a significant association with Rheumatoid Arthritis and have a positive effect on developing the disease. The result also shows that the risk factors highly contribute to rheumatoid arthritis. However, there is no significant association of Rheumatoid Arthritis with gender, obesity, smoking, and family history. Based on the findings from the research study, it is imperative to critically evaluate the lifestyle of patients developing Rheumatoid Arthritis for future clinical research.
References
Abhishek, A., Doherty, M., Kuo, C. F., Mallen, C. D., Zhang, W., & Grainge, M. J. (2017). Rheumatoid arthritis is getting less frequent—results of a nationwide population-based cohort study. Rheumatology, 56(5):736-744.
Ahmad, A. Singh, T.B, Usha and Kumar, N (2018). Analysis of Variables Involves in Rheumatoid Arthritis Diagnosis Using Logistic Regression. International journal of pharmaceutical science and research. 9(1): 123-132.
Alamanos Y., Voulgari P.V., Drosos A.A. (2006). Incidence and prevalence of rheumatoid arthritis, based on the 1987 American College of Rheumatology criteria: a systematic review. Semin Arthritis Rhem, 36(3):182-188.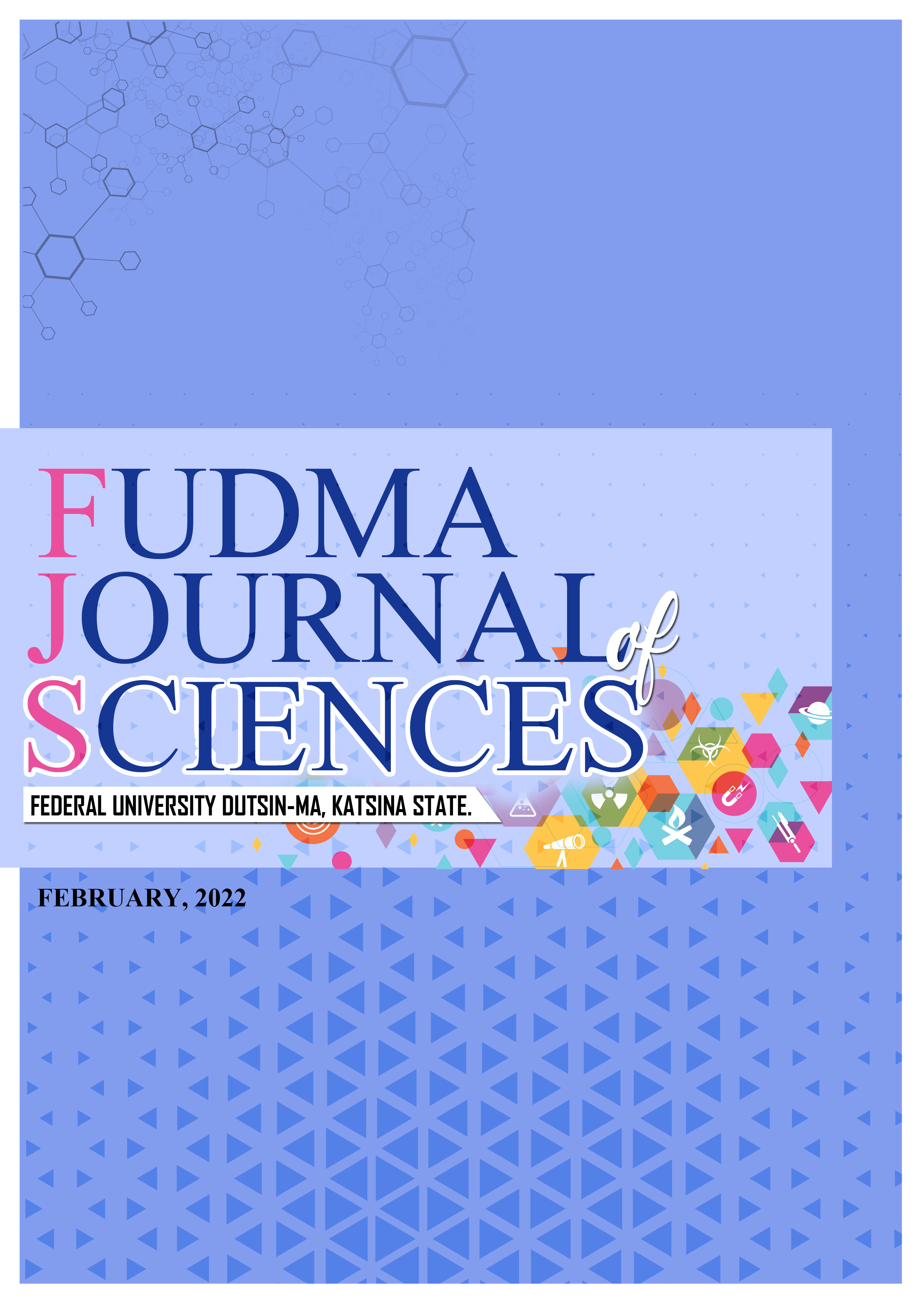 How to Cite
FalgoreJ. Y., KajuruJ. Y., UsmanM., & RamadanK. M. (2022). ACCESSING OF SOME RISK FACTORS OF RHEUMATOID ARTHRITIS USING LOGISTIC REGRESSION. FUDMA JOURNAL OF SCIENCES, 6(1), 102 - 106. https://doi.org/10.33003/fjs-2022-0601-838
Section
Research Articles
Copyright (c) 2022 FUDMA JOURNAL OF SCIENCES
This work is licensed under a Creative Commons Attribution 4.0 International License.
FUDMA Journal of Sciences