ASSESSMENT OF LANDFILL SITES USING REMOTE SENSING AND GEOGRAPHIC INFORMATION SYSTEM IN ZARIA, KADUNA STATE, NIGERIA
Sani Badamasi

Ishaya M. Goje

Zainab Dalhatu Muhammed

Maimuna Aboki

Zainab Mohammed Zakari
Keywords:
GIS, GPS, Landfill, Remote Sensing, Site Analysis
Abstract
This study assessed the location of landfills in Zaria LGA of Kaduna State by the use of GIS and RS. Increase in population has brought rapid urbanization, which in turn accelerates the rate of waste generation. This caused indiscriminate disposal of waste in landfills within residential centers, which are not properly located; these are source of disease, pollution, and unaesthetic. Hence, all the landfills in the study area were identified (27 landfills) and their locations or spatial data recorded using a GPS. GIS was employed for mapping and spatial analysis using buffering of 500 meters' proximity to residential houses in order to designate the proper and improperly located landfills. Results of the GIS analyses indicated 2 landfills were properly located, while the remaining 25 were not. Based on the results of this study it is recommended that all the improper landfills should be abandoned and banned by the government; new landfills should be designated at outskirts of the town at distances of few kilometers from the residential houses; pickup points should replace the abandoned landfills, and new ones also be designated for efficient waste management.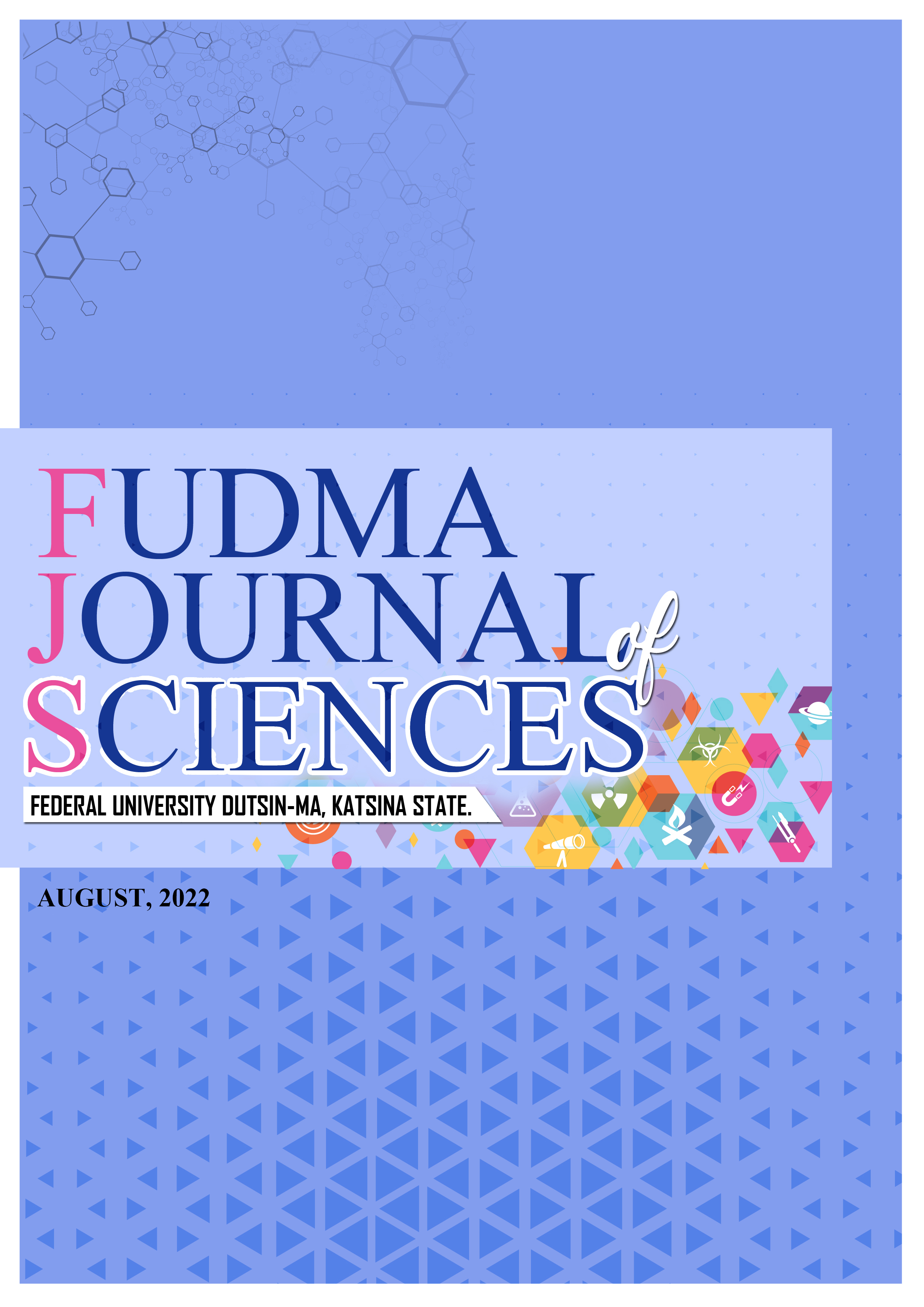 How to Cite
BadamasiS., GojeI. M., MuhammedZ. D., AbokiM., & ZakariZ. M. (2022). ASSESSMENT OF LANDFILL SITES USING REMOTE SENSING AND GEOGRAPHIC INFORMATION SYSTEM IN ZARIA, KADUNA STATE, NIGERIA. FUDMA JOURNAL OF SCIENCES, 6(4), 137 - 143. https://doi.org/10.33003/fjs-2022-0604-1058
Section
Research Articles
Copyright (c) 2022 FUDMA JOURNAL OF SCIENCES
This work is licensed under a Creative Commons Attribution 4.0 International License.
FUDMA Journal of Sciences