ON THE SEMIGROUP OF DIFUNCTIONAL BINARY RELATIONS
Muhammad Jamilu Ibrahim

Department of Mathematics, Sule Lamido University Kafin Hausa Jigawa State Nigeria

Ibrahim Mamman Sawudi

Department of Mathematics, Federal College of Education, Katsina

Abdussamad Tanko Imam

Department of Mathematics, Ahmadu Bello University, Zaria
Keywords:
Binary relations, Cardinalities, Difunctional relations, Green's relations
Abstract
In this paper, we have examine some properties of elements of the semigroup , where DX, is the set of all binary relations α ⊆ X × X satisfying , (), and is a binary operation on DX defined by () , with xα denoting set of images of x under α, and yβ−1 denoting set of pre-images of y under β. In particular, we showed that in the semigroup  there is no distinction between the concepts of reflexive and symmetric relations. We also presented a characterization of idempotent elements in  in term of equivalence relations.
References
East, J. and Vernitski, A. (2018): Ranks of ideals in inverse semigroups of difunctional binary relations. Semigroup Forum. 96, 21 – 30.
Jaoua, A., Elloumi, S., Hasnah, A., Jaam, J. and Nafkha, I. (2004): Discovering regularities in databases using canonical decomposition of binary relations. Journal on Relational methods in Computer Science. 1, 217 – 234.
Kudryavtseva, G. and Maltcev, V. (2011): Two generalizations of the symmetric inverse semigroup.
Publicationes Mathematicae Debrecen 78, 253 – 282.
Riguet, J. (1948): Relations binaire, fermetures, correspondances de galois. Bulletin Society Mathematics France. 76, 114 – 155.
Vernitski, A. (2007): A generalization of symmetric inverse semigroups. Semigroup Forum 75, 417 – 426.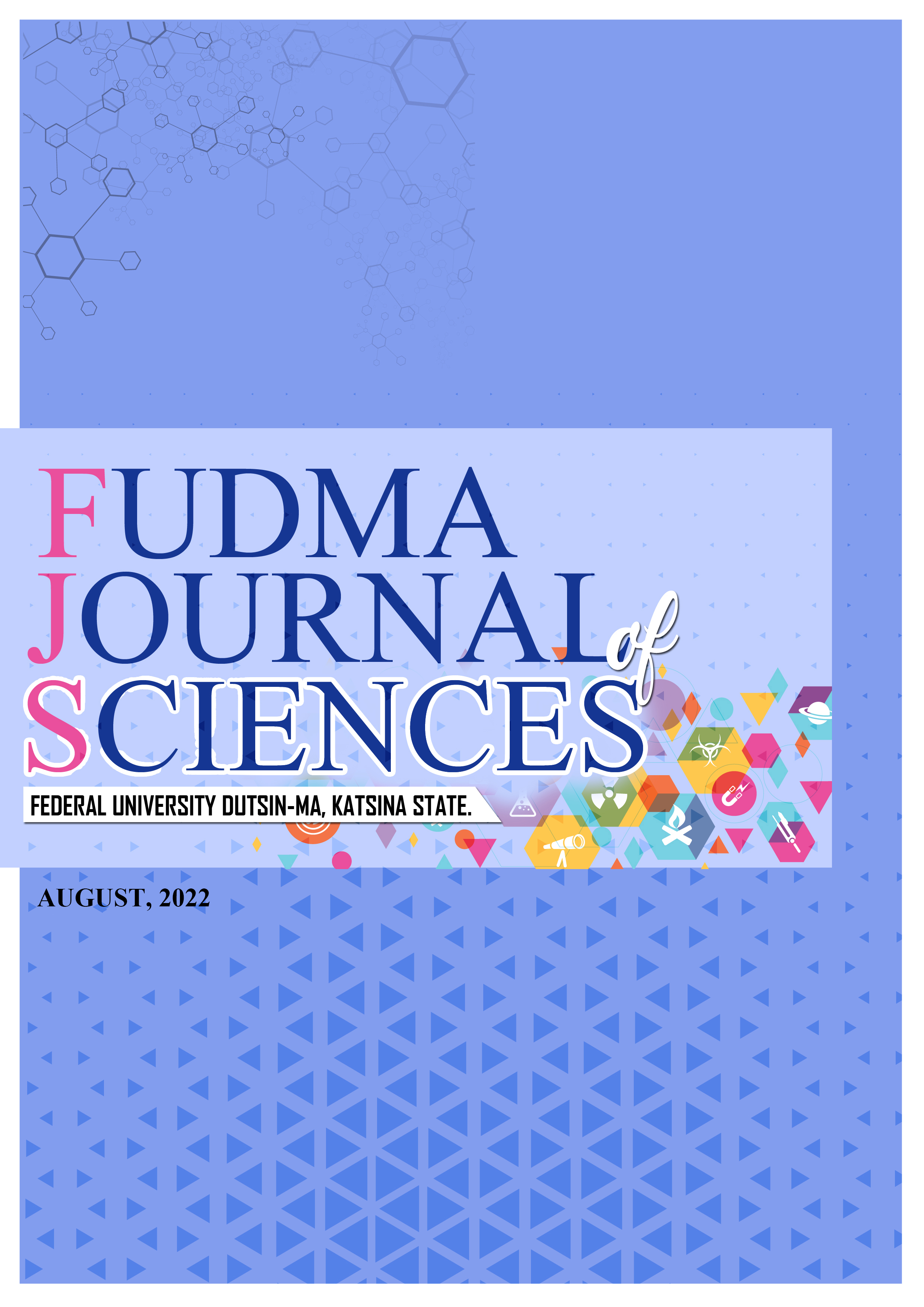 How to Cite
IbrahimM. J., Sawudi I. M., & ImamA. T. (2022). ON THE SEMIGROUP OF DIFUNCTIONAL BINARY RELATIONS. FUDMA JOURNAL OF SCIENCES, 6(4), 17 - 19. https://doi.org/10.33003/fjs-2022-0604-1026
Section
Research Articles
Copyright (c) 2022 FUDMA JOURNAL OF SCIENCES
This work is licensed under a Creative Commons Attribution 4.0 International License.
FUDMA Journal of Sciences